In 1993, Ford and SVT introduced the Mustang Cobra R. It was the last hurrah for the legendary Fox body – just 107 examples were ever produced. Two years later, the Cobra R moniker returned, but this time it put to use an all-new platform and a more-powerful 5.8-liter Windsor V8. Just 250 examples were produced, and like generation before it, ownership was only open to those with a valid racing license.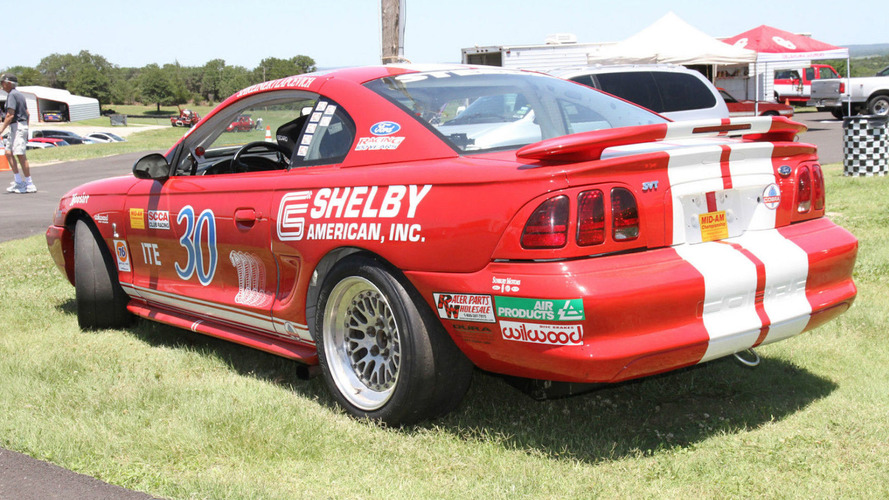 Full article: https://goo.gl/xNVJH1
2017 Hellcat Dodge Challenger, Charger at Dealers Now
Earlier this year we detailed the key changes slated for the 2017 Dodge Challenger and Charger in their SRT Hellcat form and with the first examples of the 2017 model year Hellcat cars hitting lots sometime last month, the 707 horsepower Mopar muscle cars should be available in every major US market soon – if there isn't one in your area already.
Full article: https://goo.gl/b5LI5W
Relax, Ford's Mustang Isn't Leaving Us Any Time Soon
Fans of the Ford Mustang can breathe easy knowing that the American automaker has no intention of dropping the Mustang from its range, even once autonomous vehicles become more commonplace.
While speaking with Autocar recently, Ford UK's marketing director Lisa Brankin said that the Mustang isn't going anywhere.
"I'd like to think that people in the future will still want a fun car like a Mustang for the weekend. I can't really imagine a time when Ford doesn't produce a V8 Mustang."
Full article: https://goo.gl/QBwr7U
1970 LS3-Powered Pro Touring Chevelle Street Machine
As Chris Wissing came into his automotive age, he was front and center at a number of indoor car shows. He loved seeing them on display. He had those images in his mind when he considered this 1970 Chevelle. It was not his first attempt at stardom. He did not appreciate the current muscle cars. He liked the idea of mixing new with old. To Chris, it was about "having something different. One of a kind is more artistic, more personal," he said. "I studied the car as it was being torn down and thought about what I wanted."
Full article: https://goo.gl/VsXZsR
2018 Ford Mustang could receive a new 4.8-litre V8 engine with 'dual injection'
We're likely going to see Ford reveal a refreshed 2018 Mustang at the North American International Auto Show next month.
According to an unnamed source reporting to Ford Authority, the 2018 Mustang could feature a new 4.8-litre V8 to replace the outgoing 5.0L engine. In the incessant march towards smaller engines to benefit fuel economy and emissions, this downsized V8 will reportedly adopt new technology known as 'dual injection,' using both port- and direct-injection to hopefully achieve the best of both worlds, in terms of efficiency and responsiveness.
Full article: https://goo.gl/NSQV78
The post Why is this Ford Mustang Cobra R race car listed for $1M? appeared first on Muscle Car Fan.